Advanced:
Ultra low power: standby power consumption 10ma@3.3v only
Tiny demensions: 22*13.5*6mm
Support WPS function, have been tested with more than 50 types of routers
Support AP/STA/AP+STA mode and 5 channnel TCP link
Download:
User manual: http://en.usr.cn/download/USR-WIFI232-T.pdf
Features:
Single stream Wi-Fi @ 2.4 GHz with support for WEP security mode as well as WPA/WPA2
Based on Self-developed High Cost Performance MCU
Ultra-low-power operation with all kinds of power-save modes.
Includes all the protocol and configuration functions for Wi-Fi connectivity.
Support Smart Link Function
Support Dial Switch to Control Power
Support Max 3 Channel PWM Output
Compact surface mount module 22mm x 13.5mm x 6mm
Low power RTOS and drivers.
FCC Certified. RoHS and CE compliant.
Single supply 3.3V operation
Parameters: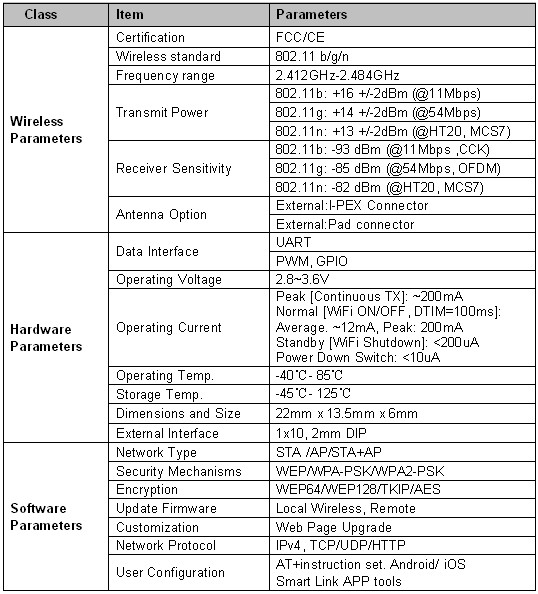 Dimensions: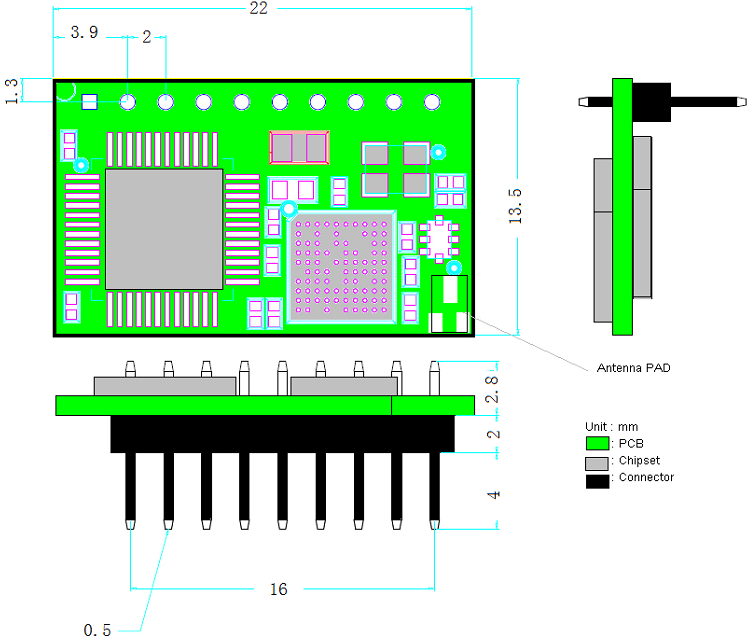 More Pictures: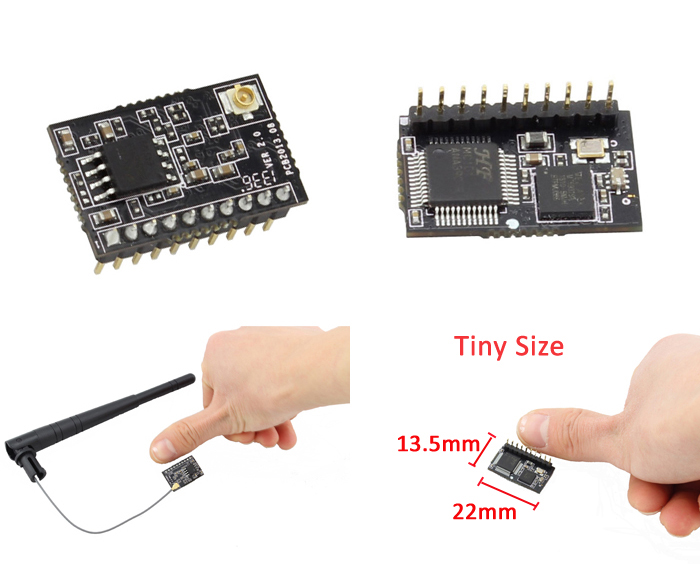 Packing List:
USR-WIFI232-T with antenna* 1